Event Closed
2023.01.20 Fri - 2023.01.22 Sun
NO PANTIES POPUP SHOP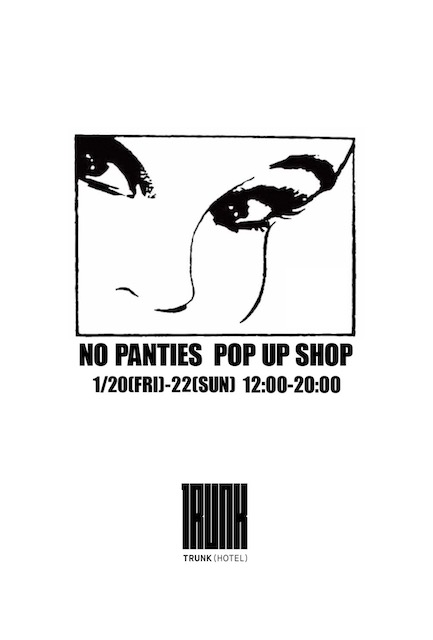 NO PANTIES POPUP SHOP
1/20(FRI) - 22(SUN) 12:00 - 20:00
The motif of NO PANTIES is the inspiration from the designer's worldly travels combined with the image of the "pin-up girl".
She has worked with a wide field of businesses such as apparel brands, restaurants, cosmetic brands.
Her concept of "living freely" is the founding core of NO PANTIES.
NO PANTIES has also had popup shops in NY, Paris, South France, Berlin, Osaka, Fukuoka.
Original items are only available at the online store or at POPUP shops.